Meet Matt Brutsché (Brew-Shay). MBA, 10 years in the tech sales trenches traveling the world, followed by 12 years running his own marketing company, Matt is our sales & marketing centaur, fusing things that just never get fused. Add in a super flair for tech, innovation, and entrepreneurism, you won't meet another Matt. Go ahead, look down the sidewalk, all those people? Not Matt. (And if that isn't cool enough, Matt's Dad was the sound and light guy for Led Zeppelin. Yeah. For real. Call him, he'll tell you all about it. Won't you, Matt?)
Dan is literally an only-one-in-the-worlder. There's no one else on the planet with a Ph.D. in Rhetoric, three Emmy nominations as a late night writer/producer for Dennis Miller and The Late, Late Show on CBS, and a long string of consulting gigs that includes creating an all-day seminar for the US Navy's top think tank. Creativity meets thinky. Get him talking. Then try to shut him up. Or don't. Something funny or interesting is bound to pop out sooner or later.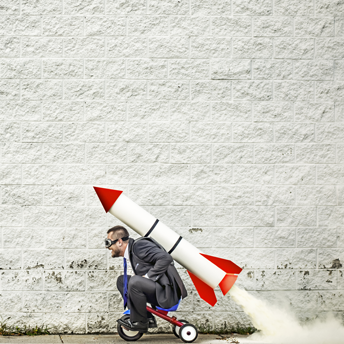 All the Agency Pieces, None of the Agency Overhead
Houston, We've Solved the Problem
Overwhelming Marketing Firepower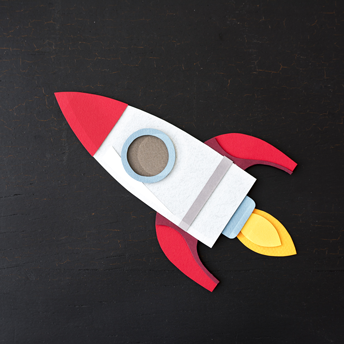 Aggressive Marketing Builds for Modern Businesses
Deliver Your Message Everywhere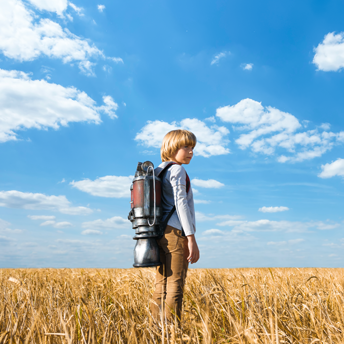 We take the unwinnable challenge of full-range marketing off the backs of clients, and turn it into a set of tools that go out and win the world for clients. Yep, that's what we do.